Audit of Disaster Communication on TVOne Kabar Petang Program
Abstract
This study aims to carry out a disaster communication audit of Kabar Petang (Evening News) Program on the TVOne in the May-June 2019 period. This study uses the SMCR theory and the concept of disaster communication, the Standard Operating Procedure (SOP) of Disaster Communication, and the Guide to Broadcasting Behavior and Standards of Broadcasting Programs issued by the Indonesian Broadcasting Commission (KPI). This study uses a descriptive qualitative method with data collection techniques including content analysis, observation, a document study, and validity test through an interview with KPI as a source. The results of this study constitute the findings of disaster communication audit of disaster broadcast on TVOne, part of which has followed the Guide to Broadcasting Behavior and the Standards of Broadcasting Program issued by the KPI, SMCR theory, and has used disaster communication dimensions, and SOP for Disaster Communication. There are some findings that are not yet suitable, namely: (1) the repetition of a video clip showing the sufferings of victims; (2) the absence of competent resource persons in the field of disaster; and (3) the broadcast of affected people's panic. This research provides recommendations to broadcasting institution TVOne, the government, and media workers to convey educational broadcast messages based on competent sources in the field of disaster so that the community is ready to survive the natural disaster.
DOI:
https://doi.org/10.25008/jkiski.v4i2.332
Article Metrics:
Abstract Views -
128
PDF Downloads -
53
Refbacks
There are currently no refbacks.
Indexed by: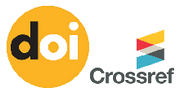 ---
Jurnal Komunikasi Ikatan Sarjana Komunikasi Indonesia (P-ISSN : 2548-8740, E-ISSN : 2503-0795)


This work is licensed under a Creative Commons Attribution-ShareAlike 4.0 International License.
Editorial Secretariat:
Jurnal Komunikasi: Ikatan Sarjana Komunikasi Indonesia (ISKI)
Wisma Antara, 2nd Floor
Jl. Merdeka Selatan No. 17, Central Jakarta 10110
Indonesia
Contact Person: Prof. Dr. Rajab Ritonga, M.Si
Email                  : rajab.ritonga@dsn.moestopo.ac.id
Call/Whatsapp : +62811133471
---
View My Stats