The Coexistence Between Matrilineal Family Structures and the Religious Order of the Minangkabau Community
Abstract
Minangkabau customary law is always quite open to integrating with new elements. Despite the influences of Hinduism, Buddhism, and  colonial ruler, it is Islam that has encouraged the lifestyle of the matrilineal community until now. The meeting of the elements has created the term 'adat bersendi syarak, syarak bersendi kitabullah', which clearly shows a marriage between old elements and  new ones.  It seems that this process did not stop there since social change continues to occur in line with the influence of globalization. Despite the ongoing  social change, the Minangkabau society still have the strong will to preserve the  core elements of their culture. This research was conducted at Nagari Maninjau and Nagari Sungai Batang. Each population referred to in this research means a family group consisting of a father, a mother, and at least one child aged 10-19 years. This study uses a simple quantitative method, involving  a total of 106 families as respondents. The results of  interview were further analyzed qualitatively. The pioneer of cultural preservation is  urban area. In terms of loyalty to introduce culture to the next generation, the family configuration of Minang father+Minang mother and non-Minang father+Minang mother fulfill the criteria. Data shows that no uncle plays a significant role in inheriting culture since the central role is played by a mamak pusako.
Keywords
Hofstede, Minangkabau, family, cultural inheritance
DOI:
https://doi.org/10.25008/jkiski.v4i1.223
Article Metrics:
Abstract Views -
219
PDF Downloads -
80
Refbacks
There are currently no refbacks.
Indexed by: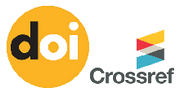 ---
Jurnal Komunikasi Ikatan Sarjana Komunikasi Indonesia (P-ISSN : 2548-8740, E-ISSN : 2503-0795)


This work is licensed under a Creative Commons Attribution-ShareAlike 4.0 International License.
Editorial Secretariat:
Jurnal Komunikasi: Ikatan Sarjana Komunikasi Indonesia (ISKI)
Wisma Antara, 2nd Floor
Jl. Merdeka Selatan No. 17, Central Jakarta 10110
Indonesia
Contact Person: Prof. Dr. Rajab Ritonga, M.Si
Email                  : rajab.ritonga@dsn.moestopo.ac.id
Call/Whatsapp : +62811133471
---
View My Stats