Instagram Usage by "Barstrad" Community in Bandung City – West Java
Abstract
This study aims to collect qualitative data on Instagram Usage by Community of Bandung Street Workout Addict (Barstrad) in Bandung City, West Java. This study is applied descriptive method and collecting the data through depth interview and observation. The informant of this research is the founder Bastard community. The result shows that Instagram has significant role in developing of Barstard community, especially in terms of spreading out of street workout in Bandung City. Instagram is managed with a certain concept by informing the main activities, workout menus, schedules, and others as well. Instagram gives a huge impact on the increasing number of members who join in. Most of the member community are from Instagram followers that also make this community more well recognized and attracts sponsor in order to be a kind of sustainable community. 
Keywords
Barstard, Bandung, Community, Instagram, Streetworkout
References
Boyd, D., & Ellison, N. (2010). Social Network Sites: Definition, History, and Scholarship. IEEE Engineering Management Review, 3(38), 16–31.
Creswell, J. W. (2013). Research Design: Qualitative, Quantitative, and Mixed Methods Approaches. Sage Publications.
Nasrullah, R. (2015). Media Sosial Perspektif Komunikasi, Budaya, dan Sosioteknologi. Bandung: Simbiosa Rekatama Media.
Rachmiatie, A. (2016). Membangun Kecerdasan Informasi dalam Peneguhan Karakter Bangsa. Jurnal Komunikasi Ikatan Sarjana Komunikasi Indonesia, 1(2), 114–121.
Safko, L., & Brake, D. (2009). The Social Media Bible. Execu Go Media.
Wright, D. K., & Hinson, M. D. (2009). An Analysis of the Increasing Impact of Social and Other New Media on Public Relations Practice. In 12th Annual International Public Relations Research Conference, Miami, Florida.
DOI:
http://dx.doi.org/10.25008/jkiski.v2i2.104
Article Metrics:
Abstract Views -
205
PDF Downloads -
103
Refbacks
There are currently no refbacks.
---
Indexed by: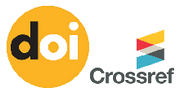 ---
Copyright of Jurnal Komunikasi Ikatan Sarjana Komunikasi Indonesia (p-ISSN : 2548-8740, e-ISSN : 2503-0795)


This work is licensed under a Creative Commons Attribution-NonCommercial-ShareAlike 4.0 International License.

Sekretariat Redaksi JURNAL KOMUNIKASI Ikatan Sarjana Komunikasi Indonesia (ISKI) 
Jl. Hang Lekir I No. 8 Jakarta Selatan C/Q Lembaga Penelitian dan Pengabdian kepada Masyarakat UPDM(B)
Contact Person: 
Dr. Rajab Ritonga, M.Si
Email                  : redaksi@jurnal-iski.or.id
Call/Whatsapp : +62811133471
---
View My Stats